WHERE ART MEETS FASHION & MORE!!
THE STAGE IS JUST ABOUT SET…THE BANNERS UP SINCE LAST SATURDAY OUR 9TH SEASON BEGINS APRIL 27TH 
   HUGE IN-GROUND STREET FOOT SIGNS IN PLACE LEADING UP TO THE VENUE
                  WITH HUNDREDS OF POSTCARDS DELIVERED DOOR TO DOOR
WHAT AN ENSEMBLE OF ARTISAN TALENT!!…
MANY OF YOU BROUGHT IN MORE ARTISTS WITH YOU!!
MINDSET OF WANTING TO BUILD & SUCCEED IN AN CONSISTENT VENUE. 
                              ARTRAVE IS MORE THAN MORE JUST A VENUE!!
NO OTHER LIKE US… A VENUE THAT CAN SUPERSIZE ITSELF TO STAGE
                  THAT TAKES US TO ONE OF BIGGEST EVENT OF THE YEAR!!
                                            EMBASSY PASSPORT TO CULTURE 
                                         UP TO 20,000 EXPECTED TO ATTEND
SO BIG, WE DECIDED 2 WOULD BE BETTER THAN ONE… AS IN A SECOND DUPONT VENUE, JUST FOR THIS SPECIAL DAY. USING OUR OUR CONTACTS A SECOND VENUE IS BEING SECURED, PICTURED HERE, BOTTOM LEFT CORNER, JUST FEET FROM DUPONT'S HISTORICAL CIRCLE, WHERE MANY OF THE EMBASSY'S ARE SITUATED…
WHAT A WAY TO OPEN THE SEASON…RIGHT OUT OF THE GATE!! APRIL 27TH
                                    ARTRAVE SATURDAYS AT DUPONT…
  FOLLOWED BY EMBASSY PASSPORT DAY… 
  A TRUE CULTURAL EXPERIENCE…ARTISANS BEING ABLE TO EXHIBIT & SELL THEIR WORKS AT THE SAME TIME…
 CHOOSE A COUNTRY TO REPRESENT THEM
                                          NO STANDING AROUND ON OUR PART!!
OUR MEDIA  STAFF BUSY POSTING & REPOSING, ON MULTIPLE SITES, 
EVEN GOVERNMENT OFFICIALS ARE DOING THEIR PART TO HELP DRAW ATTENTION TO WHAT ARTRAVE HAS BEEN DOING AS ADVOCATES FOR THE ARTISAN COMMUNITY.  
THEY ALSO NOTICE HOW AGGRESSIVE MANY YOU ARE IN PROMOTING YOUR PARTICIPATION IN ARTRAVE. HOWEVER WE NOTICED SOME OF YOU NOT AS AGGRESSIVE.
ONE OF THE INGREDIENTS WE LOOK FOR IN ACCEPTING ARTISANS IS THAT OF A COLLABORATION. IT TAKES ALL OF US TO MAKE THIS SUCCESSFUL
WITH THAT IN MIND,USING YOUR SOCIAL MEDIA., OUR STAFF SUGGESTED YOU CAN DO THAT IN 3 WAYS
                           1) POST EVERYDAY NOT JUST ONCE!!
                             3) ENGAGING…TALKING IT UP TO FRIENDS & FELLOW ARTISTS,                                             ALMOST LIKE A PERSONAL BLOG. FROM THIS POINT FORWARD THE NEED IS TO DO THIS EVERYDAY TILL AT LEAST THE OPENING.
DON"T FORGET TO KEEP RECOMMENDING ARTRAVE, NOT AS A POP-UP, BUT HAVING A VENUE IN THE MOST PRIME DC LOCATIONS. A PLACE TO RAISE YOUR CREATIVE SENSES WHILE BUILDING YOUR BUSINESS MODEL,THE WAY YOU ENVISIONED!! PLUS HAVING THE AFFORDABILITY TO PARTICIPATE IN BIG EVENTS WITHOUT MOVING PLACE TO PLACE!!
WE ARE STILL TAKING APPLICATIONS FOR ALL SATURDAYS, ARTRAVE AT DUPONT AS WELL AS OUR SECOND VENUE ARTRAVE AT SHAW…PUTTING IT IN PERSPECTIVE, DUPONT WOULD BE THE "TRIBECA" OF NEW YORK, WHILE SIZZLING SHAW , WOULD BE LIKE "SOHO", APPLY CLICK ON HERE BE PART OF THE NEWEST HAPPENING IN SHAW…USE THE SAME LINK TO APPLY FOR OUR SPECIAL EVENTS!! VIEW BELOW…
A QUICK REMINDER…EVERYONE MAKE SURE YOUR PAYMENTS ARE UP TO DATE. IT WILL AFFECT YOUR ENTRY. IF YOU HAVE ANY QUESTIONS CONCERNING THIS, NOW IS THE TIME TO REACH OUT TO US.      
THE NEWS GETS BETTER…BIG BOB'S DC TOUR BUS IS ADDING A 
GET ON- HOP OFF STOP RIGHT NEAR THE DUPONT VENUE. SHOULD HAVE A BIG IMPACT ON ATTENDANCE
Petworth/Global Caribbean-Fest on Georgia Ave…                                                                                           Set for August 17TH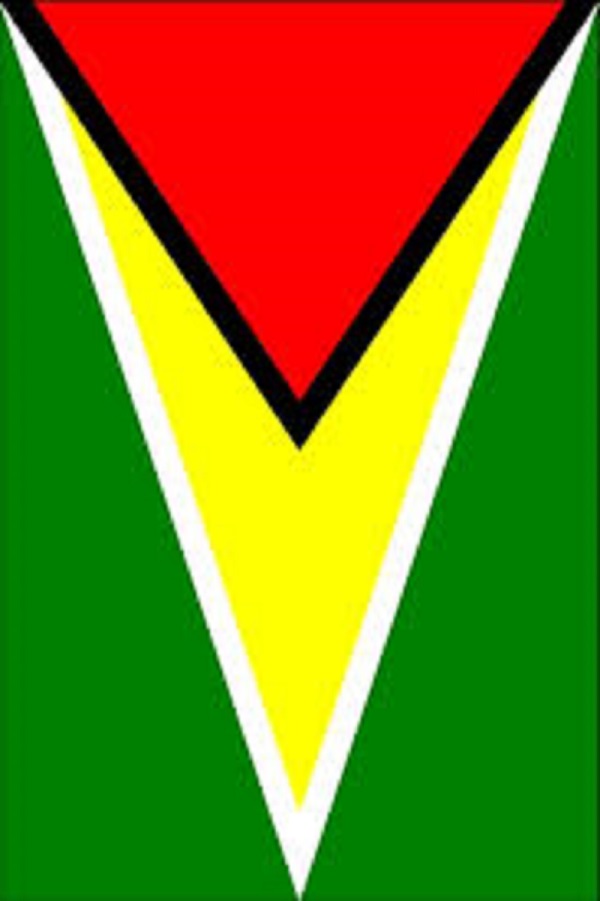 GEORGIA AVE, ON ONE ACRE
 OFFICIALS ESTIMATE UP TO 5,000 WILL ATTEND THIS EVENT!!..
A full ensemble of Exhibitors from DC, beyond & around the world will fill the entire venue, with activities including paint & jewelry classes fashion shows, live speed painting contest, live entertainment & open mike, each area having its own unique theme..Just $78 for those who have paid for 3 reg Sat dates or more..Singularly $110 
                   NEXT STOP… ITS BACK TO DUPONT…ITS THE "BIG ONE"
SET FOR JUNE 8th…TEAMING UP FOR THE 3RD TIME
             LAST SEASON DREW 11,000  ATTENDEES                                       
THIS YEAR THE BEER GARDEN ALONG THE OUTSIDE OF OUR VENUE WILL BE EXTENDED AN EXTRA BLOCK, WITH THE SAME GREAT FOOD COURT INCREDIBLE ARTISTRY THROUGH OUT & OF COURSE MUSIC & LIVE OPEN MIKE. ARTISANS ENJOYED RECORD SALES… THOSE WHO PAID FOR 3 OR MORE REG. SAT DATES YOUR PRICE JUST $78 SINGULARLY $130  CLICK ON HERE TO APPLY. THIS PROMISES TO SELL OUT FAST.
          NEXT UP… 2ND COLLABORATION WITH DUPONT CIRCLE ASSOCIATION
ARTRAVE 15TH & P…& DUPONT CIRCLE MAIN STREET'S 
WILL TEAM UP FOR THE SECOND YEAR WITH THE 17TH & P STREET FESTIVAL LAST YEAR DREW A COMBINED 4,000. $78 FOR THOSE WHO PAID FOR 3 ORE MORE REG SAT DATES. SINGULARLY $110 CLICK ON HERE TO APPLY… INDICATE EVENT
        NEXT UP.. STAGED AT BOTH DUPONT & SHAW VENUES
ARTRAVE'S ART ALL NIGHT WILL BE STAGED SIMULTANEOUSLY, ON THE SAME DATE & TIME SEPTEMBER 14TH, BOTH LOCATIONS, 
15TH & P N.W.  AT THE DUPONT VENUE & AT THE SHAW VENUE 7TH & RHODE ISLAND N.W.
LAST SEASON DUPONT DREW 3,317 FOR THIS EVENT & A PREVIOUS SHOW IN SHAW WAS ATTENDED BY OVER 7,000 CLICK ON HERE TO APPLY, INDICATE VENUE(S) LAST SEASON WE HAD A WAITING LIST, SO APPLY NOW.
 NEXT: DEC. 7TH, ANOTHER COLLABORATION WITH ARTRAVE & THE
DUPONT CIRCLE ASSOCIATION- 2ND ANNUAL XMAS SHOW, A HEAVILY ATTENDED EVENT.  $78 FOR THOSE WHO PAID FOR 3 OR MORE REG SAT. DATES…SINGULARLY $110
THIS COULD BE A BANNER YEAR FOR THE ARTISAN COMMUNITY!!
| | |
| --- | --- |
| | |
| | ARTIST & CRAFTSMAN. |
LETS TOGETHER RIDE TOGETHER ON THE ARTRAVE CULTURAL TRAIN !!
SUPPORT ARTIST & CRAFTSMAN SUPPLY IN DC…THEY HA
VE CONTRIBUTED MATERIALS FOR OUR FREE ART CLASSES TO CHILDREN & SENIOR CITIZENS
THIS HUGE 2 DAY CARIBBEAN CARIBBEAN FEST PETWORTH IS PLANNED FOR AUGUST
OUR MISSION IS TO BRING WORLD CULTURES CLOSER TOGETHER 
---
….AND WHAT A ALLIANCE IT WAS!…
THE RESULTS STUNNING BEYOND EXPECTATIONS OVER 10,000 IN ATTENDANCE !!!
IN ADDITION TO OUR WEEKLY EVENT AT DUPONT. THIS IS THE THIRD BIG EVENT WE HAVE DONE IN THE PAST YEAR, THAT COMBINED ATTRACTED SUM 30,000 ATTENDEES. WE PLAN TO DO MORE OF THESE THEMED EVENTS THIS YEAR! ENJOY VIEWING A FEW PICTURES FROM THIS EVENT
Whether its weekly (11 pm -5 pm Saturday) or Night Time ArtRave Special themed events.
We are the leading facilitator of the culture of DC and beyond.
From fun up to fun down!
Putting our creative ideas into the night. This ArtRave special event generated over 7000 attending our creative ideas into the night. This ArtRave special event generated over 7000 attendees! This shows you the impact we have on the cultural community in DC beyond! 
dees! This shows you the impact we have on the cultural community in DC beyond!


How does your current venue compare? At ArtRave we strive to make the artist as visible as possible. Come be a part of a movement that centers quality art and artists.
A

rtRave is indoor on Connecticut Ave and outdoor at Dupont. It is a FREE event for the public. Artists pay $29 for indoor and $49 for outdoor.
The outdoor venue in DuPont, surrounded by some  80 or so restaurants & cafes on P & 14th Street cafes, plus thousands of residents, is open every Saturday from 11 am till 5 pm running thru Xmas. ArtRave gives an instant presence with our planned flash mob, runway shows & special art exhibits, including the introduction of a regional and global art wall that commands attention. The outdoor venue also enables us to have a little more flexibility in its makeup. We love having specialty goods & crafters.  Join our fine artisan ensemble. The application is "free" just scroll back to the top & click on vendor 

application

 
YOU NOW HAVE CHOICES!
 "Art Rave" outdoor at DuPont Across Wholefoods and along all the P Street cafes Every Saturday 11am to 5pm till Xmas
This is for a select group of juried artisans, staged on the roof tops of  DC neighborhoods. Night activities include "free" paint class, wine & food tasting, music in the background & while artisans can show-tell- & sell their fine works. 
AND NOW, WE PRESENT ARTRAVE IN DC 's NIGHT CLUBS!!
---
                                                                               More about us

:
The team at Art Rave is committed to bringing tasteful, economically viable, venues to the DC community. We are facilitators for the arts and fashion community; with previous outdoor venues attracting some few thousands of people throughout the day, and were written up as one of the top east coast staged productions. All the areas businesses from our venues experienced sharp increases in sales as people tend to stay longer and shop at other establishment as well.
Since having enjoyed continued growth & success when our journey began in 2010, 2015 will find an added vibrancy by elevating the fashion and fine arts community using unique "multi venues", both indoor & outdoor. The only problem you will have is a matter of choice, each has its own distinct flavor.
————————————————————————————————————————————